FAQ
Frequently Asked Questions
Does Carmina ship worldwide?

We do offer worldwide shipping for orders over 180€. We offer express courier shipments via UPS or DHL depending on the country. Chinese and Russian orders are shipped via de Spanish national post (Correos). Delivery by post takes 15-45 days. Import duties, taxes and charges are not included in the item price or shipping charges. Please check with your country's customs office to determine what these additional costs will be prior to purchasing our products.


How can I return or exchange my order?

Please send us an email to info@carminashoemaker.com requesting the return and wait for the authorisation by one of our agents. The email must include: costumer's full name, the order number and name of the item you wish to return. You will then receive the instructions to ship your parcel back to Mallorca, Spain.

* Carmina will not accept any returns that have not been previously approved by one of our agents.


Can I return outlet shoes if they do not fit?

Of course, feel free to try as many shoes as you please. To return or exchange these shoes, please send us an email to info@carminashoemaker.com requesting the return and wait for the authorisation by one of our agents. The email must include: costumer's full name, the order number and name of the item you wish to return.


What are Made to Order Shoes?

Limited edition models manufactured in small quantities. These models are specially selected and developed by our design artisans. These models are only available for a limited time (generally 15 days) in which clients can pre-order them from our website. These exclusive limited editions are then manufactured as a group once the group closes after 15 days. Once the group closes, these special editions remain available in the closed MTO section, and the price goes up for more exclusivity. MTOs or any product that has been modified at the customer's request cannot be returned or exchanged.


Can I create a personalised individual order?

Carmina Shoemaker offers custom made shoes in which clients can select the model they prefer, the last, leather type and colour. The only thing that cannot be altered is the pattern of the model. Customised shoes are manufactured individually and include a 30% customisation fee. Once the order of a custom made shoe is formalised, we will need between 30-45 days to manufacture the pair. The timeframe is always specified in our website before placing the order since we alter these dates depending on how busy our factory is or during our holidays.


Can I exchange a Custom made order for a different size if it does not fit?

Unfortunately custom made orders and MTO's are specially manufactured for you according to your specifications and they cannot be returned or exchange. We always recommend being familiar with our lasts and sizes before going forward with any custom made order. Once any customised order is launched to production, the next business day, we would not be able to modify your order.


My return has been stuck in custom inspection for a while, what should I do?

Custom inspections usually take some time since custom officers must process a great amount of parcels. If you find your parcel is taking too long, please contact our customer service team and let us know your tracking number it will also help if you contact your courier for an update. This is our email address: info@carminashoemaker.com


I have an issue with my order, who should I contact?

Please send us an email to info@carminashoemaker.com and let us know the issue. If you are not happy with your shoes, do send us some pictures where we can study the problem and our customer service agents will be glad to help.


Can I send my shoes back for a resole?

Of course, do you have a favourite pair of shoes you can not stop wearing despite they are not looking fresh and new? We love giving your old shoes some care. If you would like a rubber finish or a dressier option such as Jr Rendenbach leather soles, they can even be resoled to a different sole. Any shoes will be deconstructed and assembled from scratch, therefore our artisans usually need around three weeks to complete a resole.

[Fotos del antes y después]


How should I take care of my Horween Cordovan shoes?

We would suggest you brush your Horween cordovan shoes with a horsehair brush or buff with a soft cloth.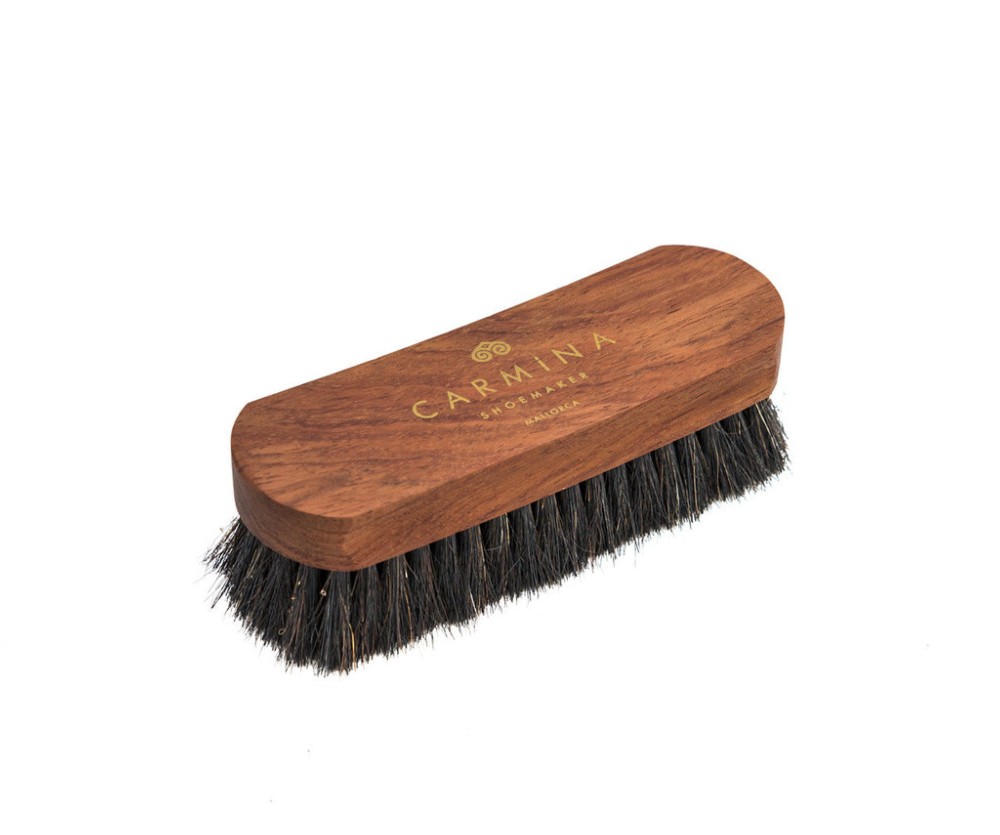 Then apply a thin film of cordovan cream and let dry for 10-20 minutes. Brush or cloth again.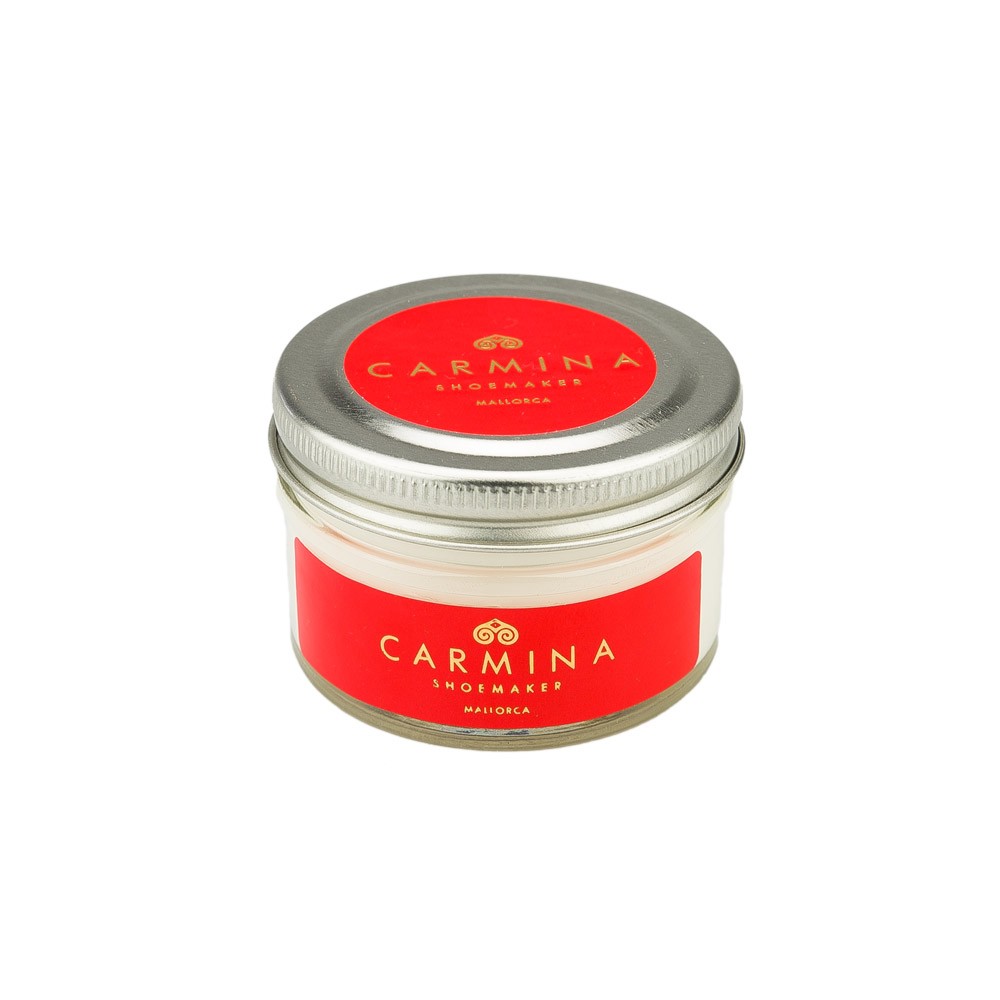 Do bare in mind cordovan needs very little care and in fact, too much cream could even dull out the natural shine.

Should your cordovan shoes develop heavy creasing and lack of natural shine, you can use our deer bone. Deer bones should be given careful attention to avoid scratching the leather. The natural oils of the bone will help recompress the cordovan's fibres and pores.


What are the differences between Carmina's high-quality suede, repello and vogue suede?

Our suedes are provided by Charles F. Stead. We usually choose our quality suede for any men's and women's models.

Repello is a fine split calf suede recommended for casual footwear.

Women's shoes and dressier styles are usually manufactured in vogue suede, this suede should have a moderate use.

Suede and Vogue suedes are the undersides of leather, whereas Repello is created by removing the upper grain of natural leather to reveal the fuzzy finish on both sides of the fabric.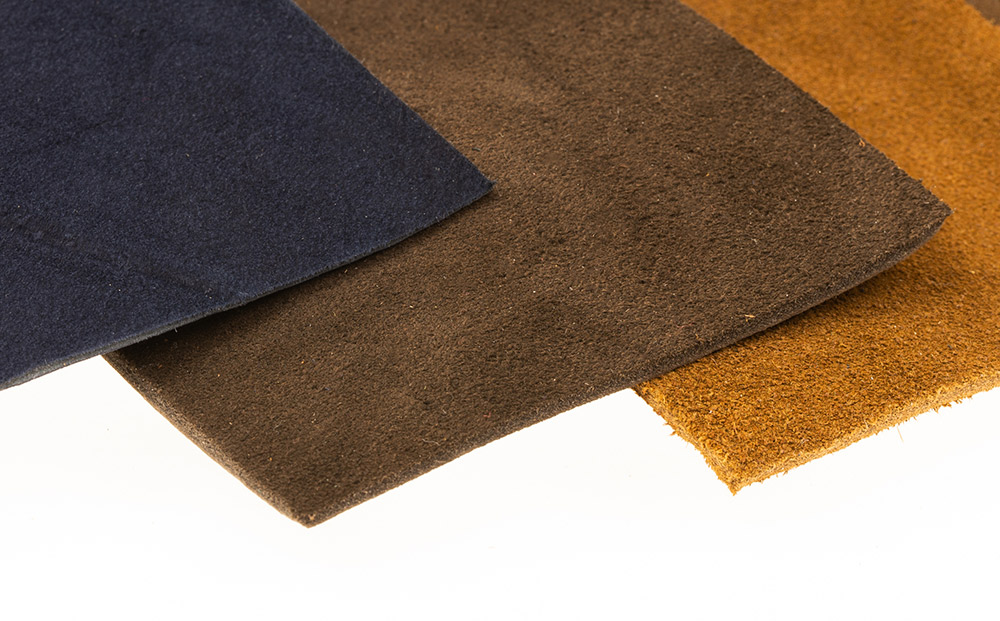 三上悠亚高清视频-磁力连接下载